MESSAGE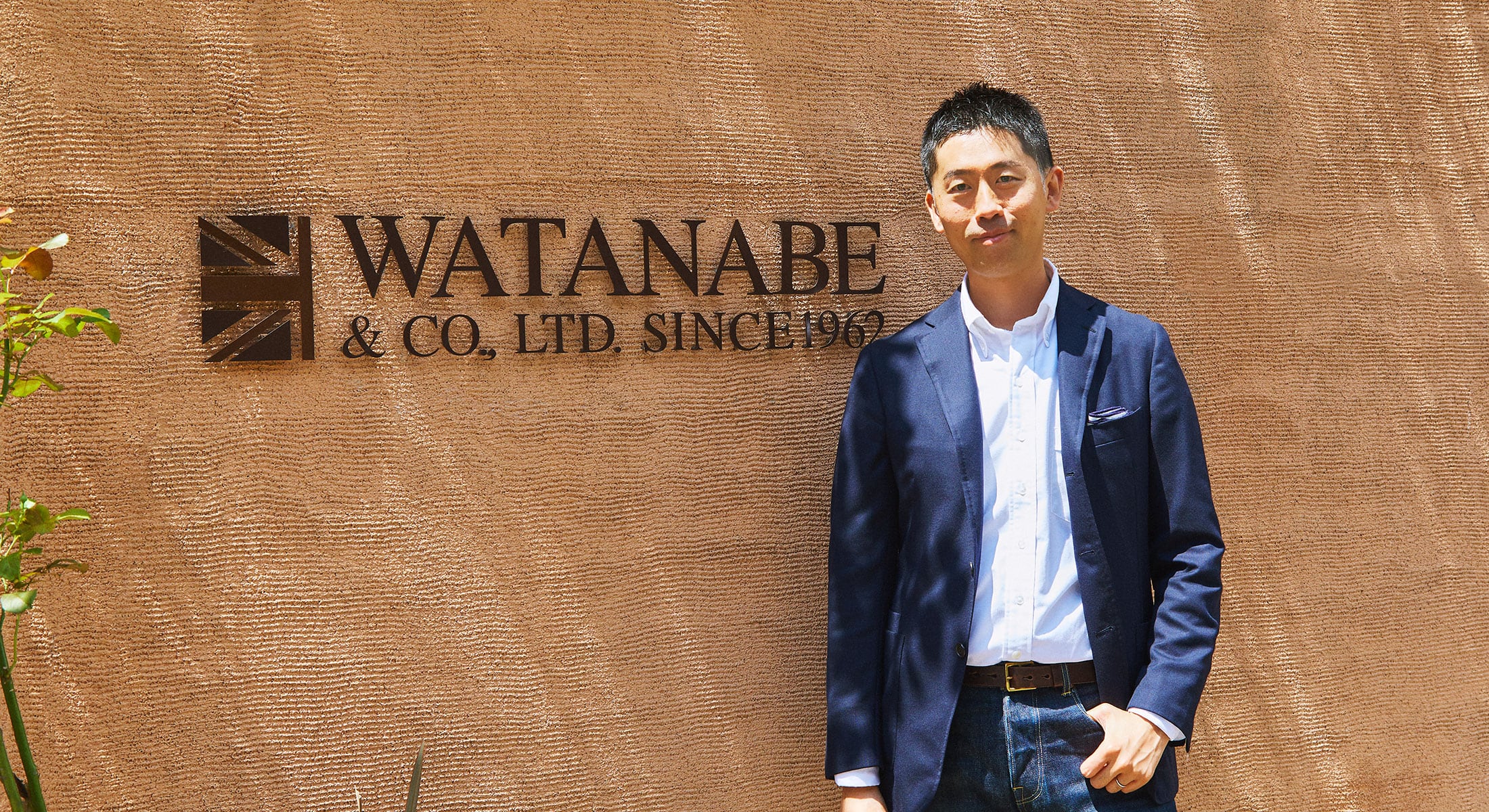 In Gratitude of All Our Wonderful Encounters
Watanabe & Co.,Ltd. has been working closely with the UK for more than 50 years since our establishment in 1962.
Our Founder, Takara Watanabe, started the company importing men's fabric from the UK and steadily grew the company to include fabric and laces from other European countries. In the 1980s, Watanabe & Co. Ltd developed into the sole Japanese import agent for many European Men's and Women's clothing and accessories. In 2012, we celebrated our 50th anniversary and our long-standing ties of friendship and working relationship with the UK and shifted the business focus to specialising in brands from the UK, leveraging on our expertise with them.
The craftsmen's strong feelings and deep affection toward craft, combined with the enjoyment from continued usage and acquiring a unique patina fills the users' hearts with happiness and contentment. In the history that we have built up with the UK brands, I feel that the gentle, simple and elegant nature of their products is suitable to own, with pride, and to live with as a lifelong partner.
We were blessed with many more wonderful encounters as we broadened our relationship with the UK brands who shared the same ethos as us. Our partner brands include Glenroyal, known for its leather bag and small goods; Lavenham, known for its quilted jackets; Drake's, known for its ties, shirts and scarves; Joseph Cheaney and Church's, known for their leather shoes; Macalastair, known for its knitwear; and Jonhnstons of Elgin, known for its finest cashmere and knitwear, which we started importing in 2019. Every one of these amazing brands is inviting and open, eagerly waiting to share their very own stories with you.
Through our British Made stores, online shop and events, we will continue to spread heartwarming stories of the UK brands, filled with the craftsmen's deep affection and consideration for their users. We sincerely thank the people in the UK working and supporting us, our customers and everyone else related to us, and we will continue to strive to widen everybody's circle of smiles.
Yuta Watanabe, Managing Director