MESSAGE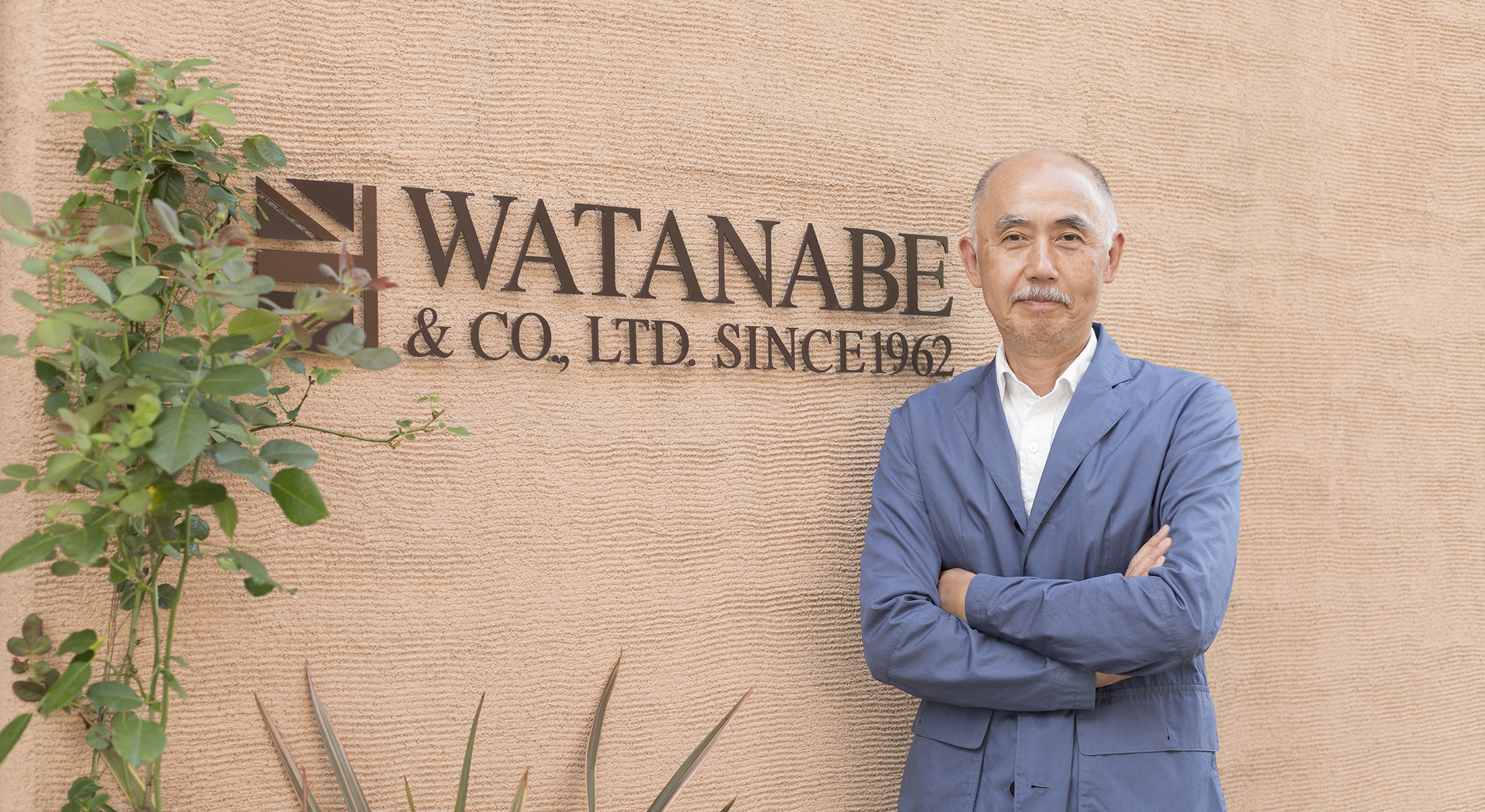 With Gratitude
Half a century has passed since Watanabe & Co.,Ltd. started a relationship with the people in the UK.
Over the last fifty years we have gradually widened our circle of friends since Takara Watanabe, the founder, started importing men's clothing materials from the UK in 1962. Thanks to the efforts of the people who had the vision, we now have one of the best ranges of UK produced products imported into Japan.
Each brand is full of unforgettable memories, and has its own story to tell, and some of them have been working with us for the last 30 years, creating a bond of loyalty and tradition. Over the years we have seen the emergence of some brands as leaders in the market place, but all of them have given unsurpassed quality and service in their support of Watanabe and the Japanese market place.
Brands such as Lavenham, known for its quality quilted jackets; Glenroyal, known for high quality leather goods; Drake's, known for its scarves and ties; Joseph Cheaney, known for its leather shoes, have become household names in Japan and we are pleased and proud to have been part of their growth and development over the years.
A strong feeling and deep affection of craftsmen and their unique abilities can always be felt from these unique UK brands, their styling, quality and simple elegance makes us comfortable here in Japan. They provide the perfect partnership for you- the customer -to have comfort and pride in the possession of some of these products
Watanabe are pleased to give further commitment to continue to develop the range of high quality, unique and exclusive products from the United Kingdom, despite the task being ever more difficult as the pressures of the world move to a volume production and an attitude to a short term life span.
However we believe that quality, ageless design, longevity and service still have a place in everyone's life and we promise to seek out the UK companies, factories and producers of this type of product and bring them to the Japanese customer so that in fifty years' time our successors can look back and tell a tale of continued success based on this very personal formula.
Yoshihiko Watanabe, Chairman